LAST EVENTS
FOODEX JAPAN 5_8 March 2019 TOKIO JAPAN
FOODEX JAPAN is Asia's largest food and beverage 
exhibition in Japan and around the world. 
Over the four days of the show, approximately 
85,000 buyers of catering, distribution and trading
companies are expected. When activating the TPP,
particular attention will be paid to expanding
business opportunities at the national and 
international levels. Many buyers from abroad will
also be present and trade talks will be held with 
domestic and international manufacturers.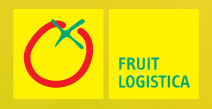 FRUIT LOGISTICA 06-08 february 2019- Berlin UK
FRUIT LOGISTICA in Berlin is the largest 
international fair for international fresh 
produce trade.
World Organic Fair: discover the natural benefits 
at BIOFACH from 13-16 February 2019 NÜRNBERG, 
GERMANY
Conscious pleasure is fun and healthy for both men
and the planet. More than 2,900 exhibitors present
their products at the 30th edition of BIOFACH. 
It is in these rooms that the latest innovations 
open new avenues and that trends and policies are
discussed and shaped. Professionals and experts, 
young actors and creative chefs all converge on 
Nuremberg to experiment with organic foods in 
all their diversity.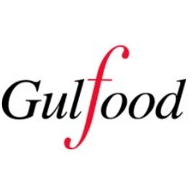 Gulfood is leading trade show in the Middle East 
dedicated to catering and hospitality from 17 - 21 
February 2019 in DUBAI, UNITED ARAB EMIRATES.
The event offers industry suppliers with the 
region's largest central business center, 
ultimately offering unparalleled products and
showcasing the service and opportunity to meet
international buyers face to face. Gulfood 
includes the Gulfood Conference as a major AA-you
event that brings together international experts
and professionals to discuss the fundamental
issues underlying the industry.
On the whole the organizers welcomed on the 5 days
of the fair, from 26. February to 02. March 2017,
about 97000 visitors to the Gulfood in Dubai.
The Gulfood takes place annually, and therefore 
for the 25th time probably in February 2020 
in Dubai.